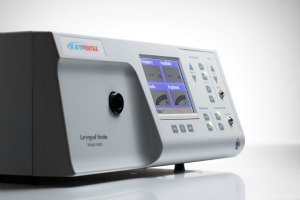 Many ENT Surgeons and Speech Language Therapists work together in speech clinics involving vocal chord analysis and treatment. The Pentax Stroboscopy System is the set up of choice that obtains superior vocal vold imaging and unmatched video recording and reporting.  
This is known as the Kay Pentax system.
Enjoy the benefits that the Pentax Digital Recording Stroboscopy System brings to your voice clinic.
Learn why Pentax Medical is the worlds leader in Stroboscopy!